Everyone wants to benefit from a high quality flashlight and it's very important not to rush as you purchase a flashlight. If you want to know the quality of a flashlight there are some aspects you should consider such as how bright it is, the weight and the light it provides. A good quality flashlight has to provide enough light, last longer on charge and be bright enough for the purpose intended. The flashlight should provide a consistent and well-distributed light and a battery that can go for days. Again it should be strong and durable enough.
About the Cree LED Flashlight
You might have heard of so many flashlights but the when it comes to LED lighting; the Cree LED company has really become popular. As of now the Cree LED is one of the leading companies in the LED lighting industry. Any flashlight design that used the Cree LED is known for best performance and reliability. There are so many lamps and flashlights in the market and most of them are not of the best quality. This means that as you purchase your flashlight or lamp you should be careful since investing in the right product is very important.
There are a number of flashlight designs that utilize the best qualities of the Cree LEDs and a good example is the tactical flashlights. This type of flashlight is very small, low-profile and in most cases it is used together with self-defence items especially firearms. The tactical flashlights are usually matte-black, have a mounting clip and they consist of a very strong and high-performance bulb. This type of flashlight is made of aluminium and it can be recharged through a lithium ion battery. The tactical flashlight is just an example of a Cree LED product.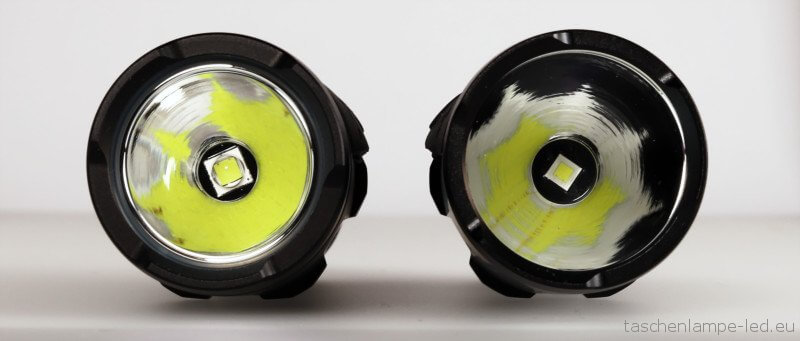 Why Choose Cree LED
As mentioned earlier Cree LED is one of the highest quality flashlight you can get in the market. Cree LED flashlights are known to offer high performance and the best thing is that they are very affordable. These products are cost effective especially when they are used in a consumer flashlight. They also come in different applications and colours. Most Cree LED products offer a lifetime of about 100,000 hours or more. This is more than enough to save you a lot of money.
When you compare Cree LED's with other products you will realize that they have better consistency. It is very possible to find the same components on other products but the difference is the quality. Most flashlights are produced in bulk and that is why there are so many knock-off designs in the market.
What Should you Know Before Buying
There are many products in the market and you only want the best. Most products in the market have detailed reviews but this should not entice you. You should only focus on Cree LED products if you want a well-performing flashlight.
Some of the Best Cree LED
There are various Cree LED flashlights but here are some of the top best models that you should try out: ETpower 1800 LM XM-L T6 LED Zoomable Flashlight Bundle-it has a Cree XM-L T6 LED bulb, and a long battery life. It is water-proof, has a push-to-zoom design and it is easily portable.
Nitecore P12 1000 Lumens Compact Tactical LED Flashlight-this is an ultra-durable tactical flashlight that is water-proof and has a power status indicator which lets the user know whenever the battery is running low. It also has a charger and a second battery that comes with it after purchasing.
UltraFire 200LM Mini Zoomable LED Flashlight-a flashlight that can be zoomed and it has a skid-proof design. It has a 7-watt Cree LED bulb that provides an output of 300 lumens. An added advantage is that it can use AA batteries just in case you don't have a charger.
Solid State Lighting is creating a revolution in today's lighting industry by utilising the benefits of LED technology and Anglia Lighting aims to be your partner at the forefront of this revolution.